We Aim To Be Your Online Crystal Accessories Store
We also sell Crystals and New Age products.
We handpick all our crystals, so you get the best.
We work from home and don't have a full time showroom set up. We do welcome visits. (please book a time as we drop out hand picking new stock)
We only sell  quality products. You can buy with confidence as all our products have a 30 day return if not 100% happy.
We aim to give you friendly quality service with excellent postage and handling times plus great after sale service.
We use quality packing materials and will normally ship within 1 to 3 business days, following receipt of payment. We ship products to all areas within Australia and some products to  selected oversea areas.
We have a free  pick up service and payment can be made at ti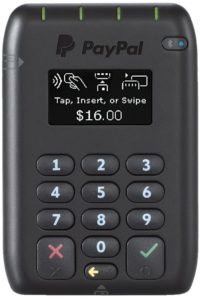 me of pick up (cash or credit card). Our PayPal  Tap and Go Card Reader allows us to accept MasterCard and Visa credit and Debit card payments  through the PayPal.
We offer Lay-by if you would like to buy now and pay later.
We are based in Shailer Park Brisbane Queensland Australia
---
Got a question?
You are important to us and we love to hear from you click here
Your Security

All Buy Now buttons on our websites and card system use PayPal for your safety.
Your information
Any customer information supplied (email address etc) will NOT be given out or forwarded to any other party.
ABN: 59943511424
General
We endeavours to make all transaction a great experience for both the buyer and the seller. If there is a problem, please contact us ASAP. We will do their best to correct any error/mistake and resolve any dispute to reach mutual satisfaction.
Got a Product to sell?
We are also looking for great products to sell here or on eBay. If you have a great product/s and would like us to sell it for you.  Please contact us ASAP.
---
Disclaimer
Any information on this website is only a general guideline. Crystals are not intended to replace any medical advice, treatment or medication you may be receiving but could be used alongside treatments and/or medication.  Always consult your healthcare practitioner.